Businesses can be found throughout the Weird West.
Black Mountain
[
]
Black Mountain is a company that's specialized in hunting guns.[1]. They manufacture the Widowmaker shotguns and the Bolt-Action Foresters, the later of which is designed specifically for the Dagger & Bones' long forays into the wilderness.
Carrier & Co. Treasure Outfit
[
]
Carrier & Co. Treasure Outfit is a company that deals with exploration, expedition, and archaeology. There are scientists and researchers among their ranks.[2]
Dagger & Bones Trading Company
[
]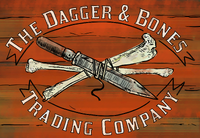 Dagger & Bones is a trapping company which also has expertise in monster-hunting. They can be hired to hunt down monsters,[3] and no one in the West is more skillful than them in this regard.[4] They have stores in many towns that buy & sell leathers, hides, vests, bows, and arrows.
Dr. Minerva Long - Toxicologist & General Practitioner
[
]
Dr. Minerva Long owns clinic in Grackle and invented the Antivenom Elixir for Ridgeback infection and similar poisons.[5][6]
Fairweather Glue
[
]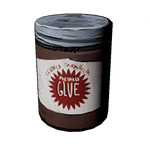 Fairweather is a glue manufacturing company. They send advertising mails to residents across Weird West, which have a picture of two children being glued together at the hip, and a text that reads "FAIRWEATHER: Bringing Families Together Every Day!"[7]
Lian & Sons Co.
[
]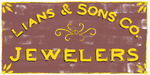 Lian & Sons Co. is a jeweler in Cedar Flats, and headed by Lian Yao.
Quigley's Lantern Room
[
]
Quigley's Lantern Room is a famous brothel to the West of Cedar Flats. The owner of the brothel, Clarence Quigley has been reportedly missing for some time.
Vulture Mining Co.
[
]
Vulture Mining Company owns and operates many of the mines across Weird West. Some, however, are abandoned and now infested with either outlaws or monsters. There are reports of dangerous working conditions and low pay in their mines, to which the company denied.
Week's Royal Tobacco
[
]
Week's Royal Tabbaco is owned by Galen Weeks, the mayor of Offerton Valley. Their advertising posters, which can be found in many towns, claim their tobaccos to be the "smoothest smoke in the West--for only the most discerning of palates." Week's Royal Tobacco has been intimidating farmers around the region into selling their lands, in order for the company to expand their tobacco plantations.[8]
Western Gazette
[
]
The Western Gazette is a newspaper publisher that's responsible for all the news in the Weird West. The Gazette appears to be a pro-Absolutionist establishment as they often show strong support for Cleric Franciscus and the Church.
References
[
]